Technical, legal and nautical expertise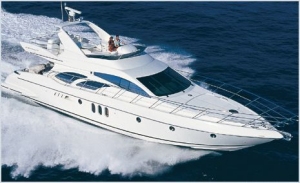 W.Lease acts on several levels and offers a guarantee of the security and the quality of the project:
- for the selected financial institution, which may not always be familiar with the ins and outs of the boat world, the firm can provide an overview of market procedures,
- for the yacht builders in search of a secure deal between seller and buyer, there is the reassurance that only an experienced partner can offer,
- finally, and perhaps most importantly, for the client there is the guarantee of finding the best solution to fit the individual case, a clear, objective vision, an impartial opinion on the soundness of the selected yacht builder, and support and guidance throughout the stages of the construction of the yacht.
W.Lease brings its knowledge of the yachting market, of the main boatyards and their methods and techniques. It also offers its expertise throughout the different stages of construction (payment of deposits, procedures through to delivery...) and plays a role in supervising construction processes that can last as long as two years.